ICAR-Directorate of Rapeseed-Mustard Research, Bharatpur, Rajasthan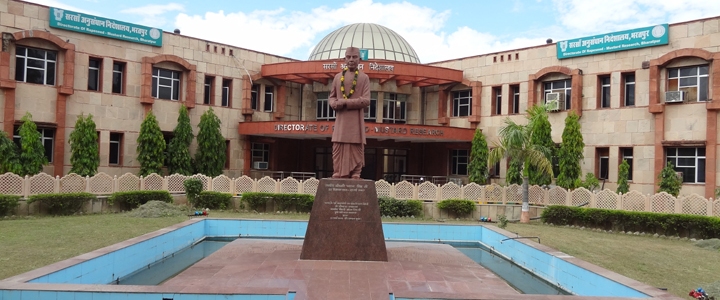 The Indian Council of Agricultural Research (ICAR) established the National Research Centre on Rapeseed-Mustard (NRCRM) on October 20, 1993 and redesignated it as the Directorate of Rapeseed-Mustard Research (DRMR) in February 2009 to carry out basic, strategic and applied research on rapeseed-mustard. Besides, generating basic knowledge and material, the Directorate is also engaged in developing ecologically sound and economically viable agro production and protection technologies. The Directorate has the responsibility of planning, coordination and execution of research programmes through wide network of 11 main, 13 sub- and 22 verification centres across the country to augment the production and productivity of rapeseed-mustard.
Location
The Directorate is located on Agra-Jaipur national highway and is 7 km far from Bharatpur railway station and 3 km from Rajasthan Roadways bus station. Internationally known for Keoladeo National Bird Sanctuary, the Bharatpur is on Delhi-Bombay main railway track just 35 km ahead of Mathura. The Bharatpur is well connected with Jaipur, Delhi and Agra by road. The campus of the Centre is spread over an area of 44.21 hectares of which about 80 % is experimental and the rest is covered by residential and Administrative-cum-Laboratory building. It is situated at 77.300 E longitude and 27.150 N latitude and is about 178.37 metre above mean sea level.

Climate
The climate is sub-tropical and semi-arid. The mean maximum daily temperature ranges from 35 to 470C and the mean minimum temperature from 12 to 290C during the hot weather. July to September is the rainy season during which about 700 mm of rainfall is received. The mean maximum temperature ranges from 18 to 240C and mean minimum temperature from 4 to 12.50C during winter (November-March).
For More Detail About DRMR (www.drmr.res.in)